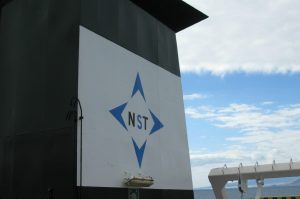 We are pleased to announce that the following vessels are committed to North Sea Tankers' fleet:
• MT Med Arctic 8,280dwt Marine Line, Built 2009, IGS, Ice class 1A.
• MT Med Baltic 8,280dwt Marine Line, Built 2011, IGS, Ice class 1A.
• MT Med Adriatic 8,270dwt Marine Line, Built 2013, IGS, Ice Class 1A.
The vessels will gradually be integrated in North Sea Tanker's fleet and be delivered over the remaining part of 2018 in to the beginning of next year.
North Sea Tankers continues with these vessels to build our long term fleet platform with chartered and owned tonnage servicing the European chemical market with one of the youngest European chemical fleets.
MT Bomar Vesta and MT Bomar Ceres will leave our fleet next month after being redelivered back to their Owners.