It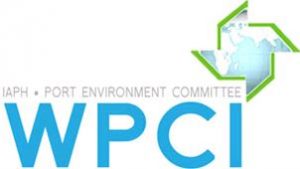 is with great pleasure and proudness to announce  that NST has been awarded with the 2018 HAROPA Best Green Shipping Line Trophy. HAROPA, a founding partner of the ESI approach ( http://esi.wpci.nl/Public/Home),  reaffirmed its backing to the shipping companies which commit themselves by their side in favour of the environment.
The initiatives reassert HAROPA's will to work jointly with shipowners to improve the port environment of tomorrow. Let's remind that the purpose of this trophy is encouraging the shipowners to reduce the emissions in the air of their ships and then promote ever "greener" shipping. Particularly aware of the cause, the shipowners are more and more numerous to play the game and even voluntarily go beyond the regulatory requirements.
It's worth reminding that the ESI gives a score, for each participating ship, based upon several parameters including the performance of her engines, the facilities and equipment on board and the quality of the fuels used.
One of our core values in NST is  an overriding commitment to health, safety, environmental responsibility and sustainable development. This award is a recognition of our values and strengthen us to further improve where possible.